Winner Vernatsch Cup 2017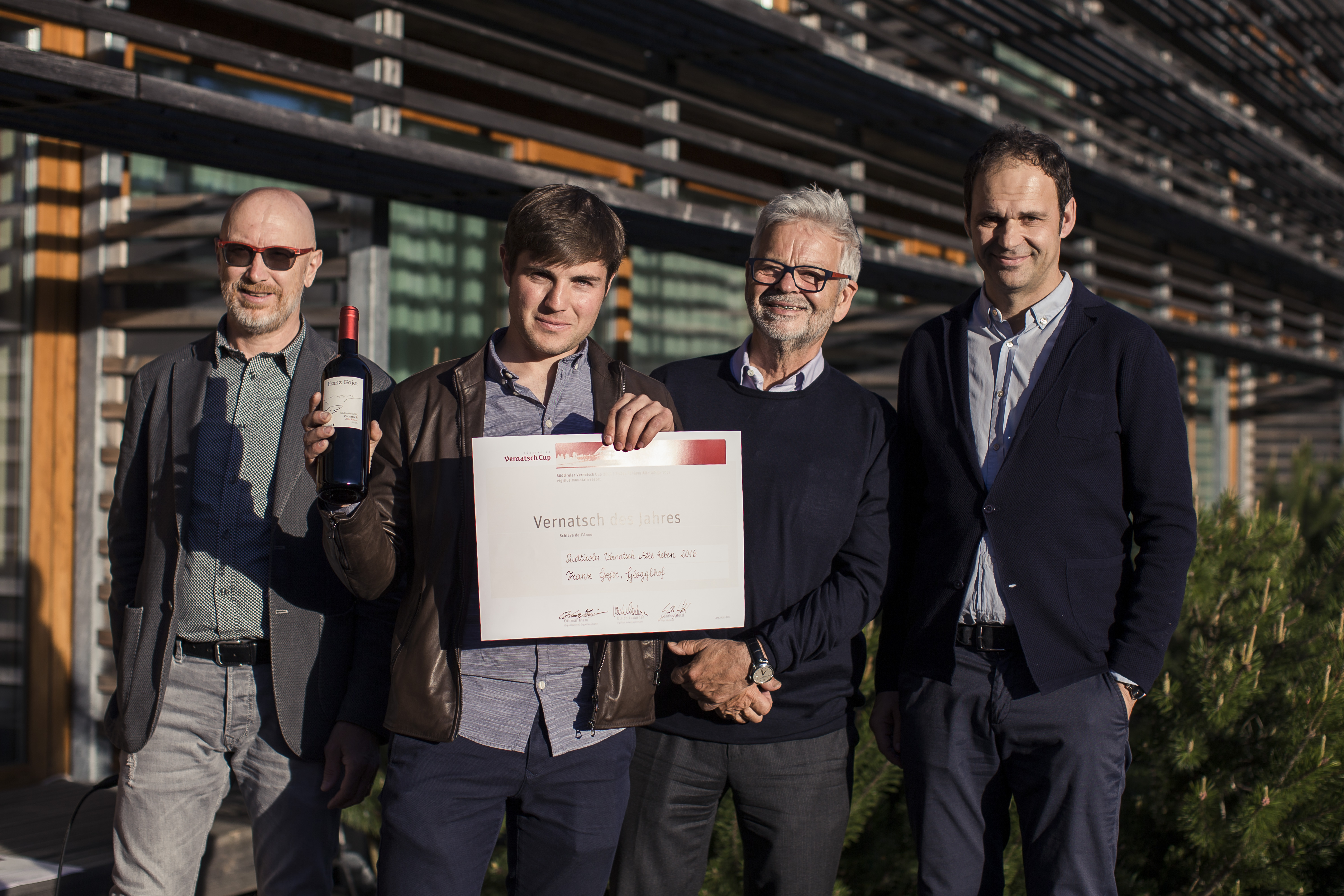 3 times in a row one of our wines got awarded as "Schiava of the year"!
This year our Vernatsch Alte Reben 2016 was one of the winners of the Vernatsch Cup 2017.
Since 2004, the South Tyrolian Vernatsch Cup takes place once a year. A group of journalists, oenologists and oenophiles from Italy, Germany, Svizzerland and Austria taste the recent vintage and rate the wines. The best wines of the tastings get the title "Schiava of the year". Read the german article here.